Class 3
Welcome to Class 3's page
This page is designed to let you know all about what Class 3 get up to! We hope you enjoy looking at what we are learning all about. If you have any other questions please feel free to ask us on the door, in the morning or at the end of each day.
Who's Who?
Class Teacher: Miss Goodman
Teaching Assistants: Mrs Murphy
Prime Areas of Learning
Communication and Language/Literacy
We will be continuing our daily Phonics lessons following the Jolly Phonics scheme, which teaches children their letters and sounds for writing. This will also involve some stories and rhymes, as well as a including a range of multi-sensory activities, designed to immerse the children in a new sound each day. The children will also learn the written form of each sound and will be taught to understand the terms digraphs and trigraphs. We will look at how we can use the sounds we have learnt in our writing and begin to learn some of the 'tricky' words that cannot be segmented, such as the, was, they. Each week the children will bring home a pack of their new sounds and tricky words for you to practise at home.
Physical Development
This term our P.E lessons will focus on Real PE which supports the children in developing key skills in balance, co-ordination and agility. Children will work on these skills in a variety of ways including, songs, games, stories and individual and team activities.
Personal, Emotional and Social Development
As before this will continue to be of huge importance to us. We will continue to play lots of games and have weekly circle times, thinking about what it means to be a kind friend and things we can do to help others.
Specific Areas of Learning
Maths
During the Spring term, we will concentrate on recognising and ordering numbers, and counting reliably to 20. We will introduce division (in the form of sharing) as well as Time and Money and how these are used in everyday situations. We will also be revisiting and consolidating our understanding of shape with the introduction of naming and describing the properties of 3D shapes.
Understanding of the world
This term we will be thinking about how special events are celebrated in different cultures and the traditions that are observed. We will be looking at Easter and how this is celebrated. Our main theme for the term will be "Respect" and how we look after our world including the responsibility we hold in preserving it for the future. We will also be continuing to use various forms of technology around the classroom, including the ipads and interactive whiteboard, laptops and programmable toys.
Expressive Arts and Design
We will continue to encourage the children to express themselves creatively using a variety of media, for example painting, collage, music, song and dance. Specifically we will be creating cards for Easter and a collaborative piece for our Big Idea.
Other Important Information
PE:
PE sessions will be on a Thursday afternoon. As the weather improves the children may be outside for their PE sessions. Please ensure that your child always has an appropriate PE kit in school. Your child will need short and a t-shirt for indoor PE and joggers and a jumper for outdoor PE. Please ensure PE kits are in school at all times. We will send home PE kits at half term to be washed; please can it be returned on the first day back.
Forest School:
We have Forest School one day a week (Mondays), every school week.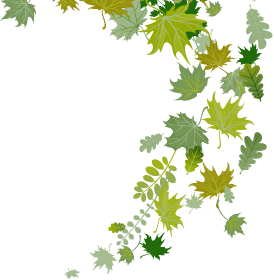 Please ensure that you provide your children with suitable, warm outdoor clothing which is allowed to get muddy. This should include trousers, a long sleeve top and jumper and a warm coat. We will go out to Forest School in all weather conditions. Wellies also need to be brought into school named and in a carrier bag. Hats and gloves are also a good idea for when the weather is particularly cold.
Reading at Home:
We will change your child's reading book at once a week when they are heard read at school. Regular reading at home is key in aiding your child to make progress in their reading. Reading books given to your child will be chosen at a level that they can read some words and will need to decode others using their phonic knowledge. Don't worry if your child has had the book before, we always say that a good book is worth reading more than once! It is helpful to us if you could sign or initial in your child's reading record book to show that you have looked at the book at home and are ready for a change.
Extras:
At the end of every week we will be continuing to send home copies of the sounds that have been learnt with a few short activities to support your child's learning. Please ensure folders are in book bags on a Friday so that we can put the new sounds for the week in.
Just a reminder that the book-bag is one of the main forms of communication and needs to be checked daily.
Please can we ask that you check all school uniform has your child's name in it, we had quite a few missing items last term and without a name it makes it tricky to reunite them. Thank you!
Helpful Website Links
Topmarks is a great website for maths activities and can be accessed here
Phonics Play has many useful phonics games and can be accessed here