Class 7
Welcome to Class 7's page
This page is designed to let you know all about what Class 7 get up to!
We hope you enjoy looking at what we are learning all about. If you have any other questions please feel free to ask us on the door, in the morning or at the end of each day.
Who's Who?
Class Teacher: Miss George
Teaching Assistants: Miss Munn


Big Idea.
Here at Rowanfield Infant School, the children will learn and explore all about our new Big Idea. This term we are focusing on 'Respect'and how we respect our world. The Foundation Subject focus this term is Geography. Throughout this term we will explore the following driving questions:


How do we use (and respect) our world?
What impact do we have on our world?
What influences and impact do humans settlements have on our world?
What does the future hold for our world?
Alongside Geography, we will also be linking in 'Respect' to all other aspects of our learning including Forest School, PE and UNITED.
The children will be building on their previous learning undertaken in our Big Idea in Year 1 whereby we focused on our world and deforestation. This year, we will focus more on the impact humans have on our rivers and oceans. We will be looking in depth in to ocean pollution and fishing and the damage this has on our world.
Core Subjects
Maths
In our Maths Learning Journey, we will be providing the children with a range of learning objectives based upon a specific maths topic area. On a daily basis, this enables us to focus our teaching upon their specific needs and provides the opportunity for the children to apply their maths skills in a range of contexts. We use PAC to provide children with the opportunities to practise, apply(extend and challenge) and create in each maths topic area.
This Spring term we are focusing on Fractions- finding half , one quarter , one third ,2 quarters and 3 quarters and recognising the equivalence of 2 quarters and one half .
English
In English, we follow the Talk 4 Writing structure when planning our English learning journeys. This school year so far, the children have created their own portal stories based on 'Elf Road' and have created their own defeating the monster stories based on 'Matty and the Snow Cat'. After half term, we will be writing recounts based on our school trip to Cotswold Farm Park. Keep checking this page for updates on our English learning journey and for all of our fabulous work.
To learn more about Talk 4 Writing, visit the following website: http://www.talk4writing.co.uk/
Other Important Information
PE
PE sessions will be on a MondayandFridayafternoon. As the weather improves the children may be outside for their PE sessions. Please ensure that your child always has an appropriate PE kit in school. Your child will need short and a t-shirt for indoor PE and joggers and a jumper for outdoor PE. We recommend outdoor trainers for outdoor PE – please note pumps don't provide very good support for young feet when partaking in outdoor sports. Indoor PE can be done bare foot, however some parent choose to buy their children indoor pumps. Please ensure PE kits are in school at all times. We will send home PE kits at half term to be washed; please can it be returned on the first day back.
Forest School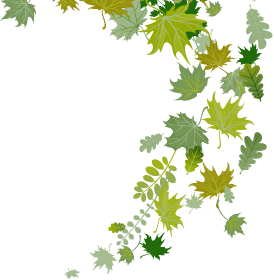 We have Forest School one day a week (Mondays), every school week. Please ensure that you provide your children with suitable, warm outdoor clothing which is allowed to get muddy. This should include trousers, a long sleeve top and jumper and a warm coat. We will go out to Forest School in all weather conditions. Wellies also need to be brought into school named and in a carrier bag. Hats and gloves are also a good idea for when the weather is particularly cold.