Class 7
Welcome to Class 7's page
This page is designed to let you know all about what Class 7 get up to!
We hope you enjoy looking at what we are learning all about. If you have any other questions please feel free to ask us on the door, in the morning or at the end of each day.
Who's Who?
Class Teacher: Miss George and Mrs Perry (Every Wednesday)
Teaching Assistants: Miss Munn and Mrs Hibberd


Core Subjects
Maths
In our Math's Learning Journey, we will be providing the children with a range of learning objectives based upon a specific Math's topic area. On a daily basis, this enables us to focus our teaching upon their specific needs and provides the opportunity for the children to apply their Math's skills in a range of contexts. We use PAC to provide children with the opportunities to practise, apply(extend and challenge) and create in each Maths topic area.
In September we will start looking at Place Value and how to read and write numbers to 100. In Maths Facts we will be continuing learning how to count in 2's, 5's and 10's. In order to support your children at home you could sing along to the following songs. These songs are ones we love singing in school.
Jack Hartmann counting in 2's https://www.youtube.com/watch?v=OCxvNtrcDIs
Jack Hartmann counting in 5's https://www.youtube.com/watch?v=amxVL9KUmq8
Jack Hartmann counting in 10's https://www.youtube.com/watch?v=7stosHbZZZg
Over the last few weeks we have looked closely at addition and subtraction. We have learnt different strategies to help us working out sums both mentally and using jottings. We are now moving on to learning strategies to support us when solving multiplication and division sums. We use numicon to support our learning in maths.
English
In English, we follow the Talk 4 Writing structure when planning our English learning journeys.
To learn more about Talk 4 Writing, visit the following website: http://www.talk4writing.co.uk/
Reading resources:
https://www.oxfordowl.co.uk/for-home/at-school/subject-guides/reading-at-primary-school/reading-in-year-2/
We are starting the school year with poetry. The poem we have been learning is called Snakes and Fairies. We story mapped the poem and have learnt it using different voices, some silly and some sensible. This has helped us learn the poem and we even added actions. This poem links to our next Talk 4 Writing unit which is Little Red Hen (A Journey Story). Keep a look out for what's to come......
Over the past two weeks, we have learnt the story of the Little Red Hen. Next week we will be innovating our text by changing the characters, the setting and the type of food which is made. To support the children with their writing we use a toolkit which is generated by the children so that they know which skills need to be included.
What an amazing few weeks in Class 7 learning, innovating and creating our own interpretation of the Little Red Hen text. Here are two examples of stories which have been created.
Other Important Information
PE
PE sessions will be on Wednesday and Friday afternoon. As the weather improves the children may be outside for their PE sessions. Please ensure that your child always has an appropriate PE kit in school. Your child will need shorts and a t-shirt for indoor PE and joggers and a jumper for outdoor PE. We recommend outdoor trainers for outdoor PE – please note pumps don't provide very good support for young feet when partaking in outdoor sports. Indoor PE can be done bare foot, however some parent choose to buy their children indoor pumps. Please ensure PE kits are in school at all times. We will send home PE kits at half term to be washed; please can it be returned on the first day back.
Forest School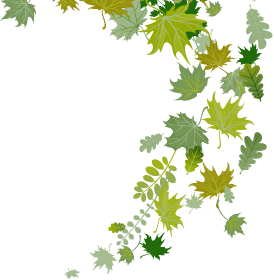 We have Forest School one day a week (Thursday's), every school week. Please ensure that you provide your children with suitable, warm outdoor clothing which is allowed to get muddy. This should include trousers, a long sleeve top and jumper and a warm coat. We will go out to Forest School in all weather conditions. Wellies also need to be brought into school named and in a carrier bag. Hats and gloves are also a good idea for when the weather is particularly cold.
Reading
Reading is important in all year groups but particularly in year 2 as your children will sit their Key Stage One assessments in May. These assessments include Maths, Reading and VGP. With this in mind, it is important that your children reads regularly at home to help them build confidence, develop fluency and are able to answer questions based on the text they have read. Your child will read with an adult on a 1:1 basis and in small groups during the school day and in our book club sessions. Our book changing days are split across the days. If you are unsure which day your child's book changing day is please look in their reading record or ask Miss George.
Developing fluency is important when encouraging your children to read however, please ask them questions as understanding texts is an important skill they need to develop. Below are some questions you could ask your children when listening to them read.
Draw on knowledge of vocabulary to understand texts
The word ___ means…

Which word means the same as ___?

Find and copy one word which shows ___.

What does ___ mean?

Which word in the text describes ___?
Identify/explain key aspects of fiction and non-fiction texts, such as characters, events, titles and information
What was [character] doing at time/place?

Where did [character] look for / find [object/character]

What happens when ___?

What is [retrieve specific detail from text]?

Explain why [something happened / something was said]

How did / Why did [something happen]?

Where are/ is the [character(s)] at the beginning/end of the story?
Make inferences from the text
[quote from the text] This means...

Why did ___?

Why did [character] describe [noun] as a [metaphor]?

The story shows that [character] was… [give tick box options].

How do you think [character] felt at the end of the story? Why did he/she feel like that?

Why did the [character] [action]?

Why did the [character] say, [quote]?
Knowledge Activator
This term we are learning all about Law and Order. We started off by looking at rules in class, school and at home. Class 7 loved talking about what rules are in place and the importance of rules. We then looked at the hierarchy of the school and why teachers have different rules. Class 7 met Mr Savory the CEO and asked him very important questions. Each week we will look at a different rule and discuss consequences.