Class 8
Welcome to Class 8's page
This page is designed to let you know all about what Class 8 get up to!
We hope you enjoy looking at what we are learning all about. If you have any other questions please feel free to ask us on the door, in the morning or at the end of each day.
Life in class 8 is really fun as our days consist of many different lessons and making sure that the members of class 8 are happy and have opportunities to learn through a fun and engaging environment.
Who's Who?
Class Teacher: Mr Hounsell
Teaching Assistants: Mrs Riddall and Mrs McCarthy.


There are many opportunities for parents to be involved as part of the class as we would always welcome parents helping with trips, activities and listening to some of our members read.
Core Subjects
Maths
We have some amazing mathematicians in class 8!
We have been focusing on place value, addition and subtraction. We have used lots of different equipment to help us with our maths. The children have used their jottings to help their workings out. We are moving onto multiplication and division for our next maths unit.
Alongside our maths unit, the children have daily maths facts and basic skills sessions Maths fact sessions are a short 15minute session that consist of different activities.
These activities are opportunities to introduce, consolidate and review different parts of the national curriculum.
This lesson is once a week and taught on a Friday. We encourage children to continue their maths outside of the classroom. Practice makes permanent!
English
One of our core subjects is English. This is where the children are introduced to different genres of writing and are able to experience different ways of writing.
At Rowanfield Infant school, we use Pie Corbett's 'Talk for Writing' process which allows the children to learn different text using actions and story maps. The children are really energetic with learning the text and allows them to use their knowledge of different texts to create their own.
We have just finished our English unit which focused on the 'Little Red Hen'. All the children we fantastic and could re-tell the story with their amazing actions. The children have produced lots of great stories and it was amazing to see their creative ideas.
If you would like to learn more about 'Talk for Writing' there are many resources online.
http://www.talk4writing.co.uk/
Reading resources:
https://www.oxfordowl.co.uk/for-home/at-school/subject-guides/reading-at-primary-school/reading-in-year-2/
Other Important Information
TImes Tables
Children have been practicing their times tables in class. They are becoming really confident with them. In class we use videos and games to make learning their times tables fun. In year 2, we need to be confident with x2,x5, x10 and x3 tables. A great resource is Jack Hartmann on Youtube as he makes videos and songs to help with times tables. See the useful resources section for link.
https://www.youtube.com/watch?v=OCxvNtrcDIs
https://www.youtube.com/watch?v=amxVL9KUmq8
https://www.youtube.com/watch?v=7stosHbZZZg
https://www.youtube.com/watch?v=0LjzvbTw8E4
Science
During this term, the children have focused on materials. The children have been working scientifically to find the properties and uses of different materials. The children have really enjoyed experimenting with different materials.
We will be continuing to focus on materials and working scientifically after half term.
PE
During our busy week, children focus on different lessons alongside out core subjects. PE is taught on Wednesday afternoon. Class 8, have been focusing on gymnastics. The children have been learning different balances, travelling and rolls which they are applying these to make a routine. After half term, children will be focusing on dance.
Please can we make sure that the children have their kit in school. Children will need a T-shirt, shorts (jogging bottoms in colder weather) and a spare pair of trainers.
Once a week, children have a PE lesson which is based on the REAL PE scheme and has wonderful and fun activities for children to enjoy being physical and developing their Agility, balance and coordination skills.
Forest School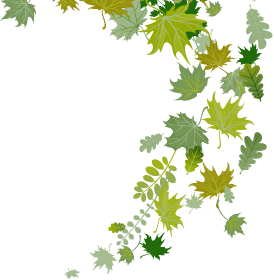 Takes place on Monday mornings and it gives the children a chance to work on their UNITED skills which is imbedded throughout our school. There are many different activities that the children can attempt and they really enjoy developing their skills in a different setting.
We attend forest school in all conditions unless it is windy which is made by our forest school lead Mrs Carey.
All children need a change of clothes and need a warm piece of clothing during these colder months. Please make sure that children bring their kit into school.