Class 9
Welcome to Class 9's page
This page is designed to let you know all about what Class 9 get up to! We hope you enjoy looking at what we are learning about and seeing all the fun that takes place.
'You have brains in your head. You have feet in your shoes. You can steer yourself in any direction you choose' Dr Seus.
Who's Who?
Class Teacher: Miss Rooke and Mrs Oates (Every Wednesday)
Teaching Assistants: Mrs Lewis and Miss Murphy
Harvest Festival
On Tuesday 1st October, Class 9 visited Reverend Bob at St. Barnabas Church to learn all about the Harvest Festival. We explored the harvest of the Earth, the ocean, the flock, the grain, and the seeds through hands on experiences and the whole class really enjoyed the experience. We were even gifted some cress seeds which we have brought back to class so that we can watch them grow!
Core Subjects
Maths
In our Maths Learning Journey, we will be providing the children with a range of learning objectives based upon a specific maths topic area. On a daily basis, this enables us to focus our teaching upon their specific needs and provides the opportunity for the children to apply their maths skills in a range of contexts. We use PAC to provide children with the opportunities to practise, apply(extend and challenge) and create in each maths topic area.
After exploring Place Value, our learning journey has now moved onto rapid recall - addition and subtraction. This includes securing knowledge in number bonds to 10 and 20, and exploring the inverse relationship between addition and subtraction.
We have learnt a poem in class to help us recall our number bonds to ten:
During Maths Facts we will be continuing learning how to count in 2's, 5's and 10's. In order to support your children at home you could sing along to the following songs. These songs are ones we love singing in school.
Jack Hartmann counting in 2's https://www.youtube.com/watch?v=OCxvNtrcDIs
Jack Hartmann counting in 5's https://www.youtube.com/watch?v=amxVL9KUmq8
Jack Hartmann counting in 10's https://www.youtube.com/watch?v=7stosHbZZZg
English
In English, we follow the Talk 4 Writing structure when planning our English learning journeys.
To learn more about Talk 4 Writing, visit the following website: http://www.talk4writing.co.uk/
Reading resources:
https://www.oxfordowl.co.uk/for-home/at-school/subject-guides/reading-at-primary-school/reading-in-year-2/
So far this term we have been busy immersing ourselves in the story of The Little Red Hen (a journey story). Through Talk 4 Writing, we have explored key vocabulary and created a class storymap, using actions and storytelling games to help us all remember the story structure. Since then, we have used amazing adjectives to create a story setting, and the children designed their own characters, settings and food creations that they then wrote about in the style of the Little Red Hen.
Reading
Reading is important in all year groups but particularly in year 2 as your children will sit their Key Stage One assessments in May. These assessments include Maths, Reading and VGP (vocabulary, grammar and punctuation). With this in mind, it is important that your children reads regularly at home to help them build confidence, develop fluency and are able to answer questions based on the text they have read. Your child will read with an adult on a 1:1 basis and in small groups during the school day and in our book club and reading for pleasure sessions. Our book changing days are split across the days. If you are unsure which day your child's book changing day is please look in their reading record or ask Miss Rooke.
Other Important Information
PE
PE sessions will be on a Thursday. As the weather improves the children may be outside for their PE sessions. Please ensure that your child always has an appropriate PE kit in school. Your child will need short and a t-shirt for indoor PE and joggers and a jumper for outdoor PE. We recommend outdoor trainers for outdoor PE – please note pumps don't provide very good support for young feet when partaking in outdoor sports. Indoor PE can be done bare foot, however some parent choose to buy their c
hildren indoor pumps. Please ensure PE kits are in school at all times. We will send home PE kits at half term to be washed; please can it be returned on the first day back.
Forest School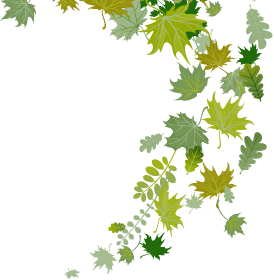 We have Forest School one day a week (Wednesdays), every school week. Please ensure that you provide your children with suitable, warm outdoor clothing which is allowed to get muddy. This should include trousers, a long sleeve top and jumper and a warm coat. We will go out to Forest School in all weather conditions. Wellies also need to be brought into school named and in a carrier bag. Hats and gloves are also a good idea for when the weather is particularly cold.
In order to maximise our time outdoors during Forest School, please send your children to school in their forest school kit on a Wednesday. They will need to bring full school uniform in a separate bag so that they can get changed again afterwards.